A lot of things happened over the last months, I guess that it would be useful for many of us have a sort of Editor's Picks. Let me know if I'm right

I'm used to writing a recap for those who can't follow everything happening on Community, it would be a briefly digest about new stuff, some statistics on community and project healthy, members efforts and top discussions.

News and Announcements
New feature discussions
Last updates
Testimonials
Development and bugs
HowTo, Docs and Tutorial
Community Discussions
Praise
Who's talking about NethServer?
Acknowledgments
Top Members of Last 3 Months sorted by likes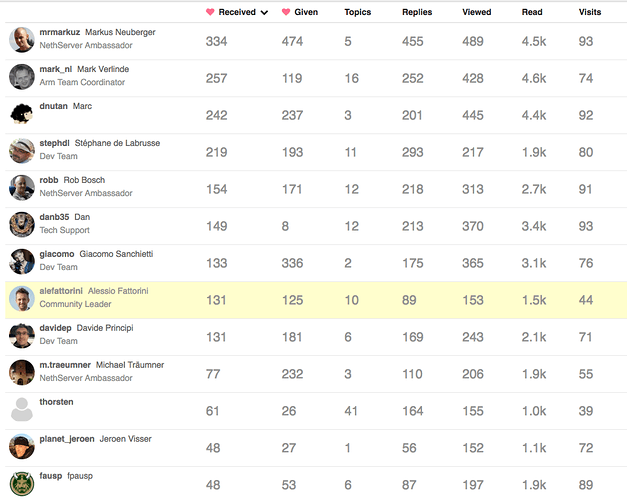 Just wondering if it is another step towards a complete community-driven project!
Just 1 of the Nethesis Team in the first 6 places.
Compare that to this one on Feb 17
Thanks to all of you