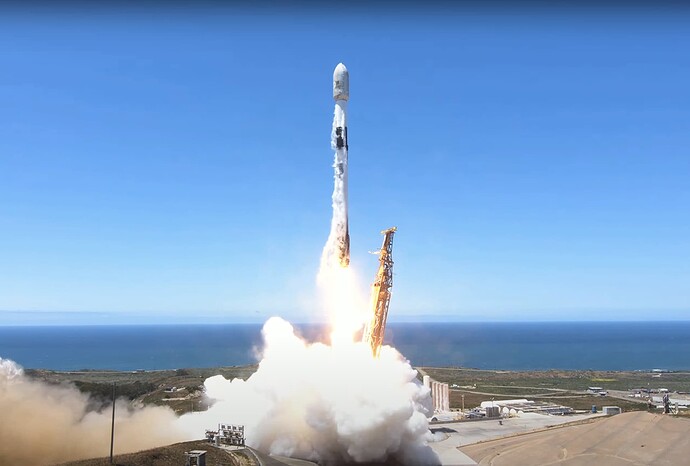 We are thrilled to announce that NethServer 8 (NS8) is now ready for Beta 2 testing! This release marks a significant milestone in our journey to deliver a robust and feature-rich platform. Here are some key highlights and important details regarding this release
Stability and Feature Enhancements
Our primary focus for NS8 Beta 2 has been on enhancing stability and introducing a lor of exciting new features. We believe this release will empower users with an even more reliable and versatile server platform.
Supported Virtualization Environment
Currently, we have decided to support only one virtual machine image based on Rocky Linux. We recognize the uncertainty surrounding RHEL derivatives, but at this moment, Rocky Linux appears to be the most promising choice for our platform.
Continued Support for Debian
We want to make it clear that we are not abandoning Debian. We find it to be a promising and stable distribution, and we will continue testing NS8 on this platform alongside our focus Rocky Linux.
Community Involvement
We invite the community to join hands with us and, with the support of our core developers, help test NS8 on Debian. This collaborative effort will allow us to concentrate our efforts on Rocky while ensuring a robust experience on Debian as well.
Installation Script Compatibility
The installation script will continue to function seamlessly across all supported distributions, including Rocky Linux, Debian, Alma Linux, and CentOS Stream.
Public Mirrors for base OS
In the near future, we plan to establish public mirrors of RPM repositories based on Rocky Linux. This will enable us to proactively monitor updates that may impact the operating system. We might also consider extracting individual updates from CentOS Stream if the need arises.
What's new with Beta 2?
Key features of the beta release include:
Pre-built image – Images are based on Rocky Linux. Available formats are .qcow2 for QEMU/Proxmox and .vmdk for VMware.

FQDN requirement – The cluster creation procedure now asks to review and set the current system host name.

WireGuard port 55820 – The UDP port used by WireGuard in the creation of the cluster VPN is now fixed to 55820

UI security enhancements – Since the Beta 1 release an important security update has been released, and other security improvements are now available

Logs backend improved – The Logs page backend has been improved to be faster and more accurate in capturing the logs of every cluster component. The core module now runs Promtail as a system service.

TLS certificate upload – The TLS certificates card under the Settings page was extended to allow the upload of a certificate and the private key associated to it. See the section TLS certificates.

Additional backup providers – Backup repositories can be created also on Microsoft Azure and S3-compatible cloud storage providers.
Mail module improvements
New installations of the Mail module have the Shared seen option enabled by default. Existing installations will find the switch disabled. See also the section about settings for mailboxes.

Added the open source Dovecot plugin Flatcurve to enable full text search (FTS) of email messages.
Things to do manually
Debian upgrade – After running the core update, installations based on Debian 11 (Bullseye) must be manually upgraded to distribution version 12 (Bookworm).
Python 3.11 – After running the core update, installations based on Rocky Linux (and other EL-like distributions) must manually install Python 3.11
More info
official release notes
What is NethServer 8?
NethServer 8 is the new NethServer version with a different architecture and a brand new UI.
We changed the product but our mission has remained untouched, it is still easy to administrate and perfectly suited for home setups to small offices and medium enterprises.
It's an application hosting platform that provides a simplified yet comprehensive experience for deploying, managing, and scaling your container-based applications.
Whether you are seeking an efficient app server or a state-of-the-art container platform, NethServer 8 has got you covered.
With our platform, you can easily manage your container infrastructure on-premises or in the cloud, all from one convenient location. Plus, with multi-node installation, you can scale your infrastructure to meet the needs of your growing business.
Its modular design makes it customizable to fit specific needs, and its active community ensures continuous improvements and updates.
So, if you crave a reliable, easy-to-use, adaptable, and capable application hosting platform, look no further than NethServer 8: one platform to run your apps and data anywhere.
Additional resources:
What does mean to be in Beta Stage?
The current stage indicates that the software is almost feature complete, but it may still contain many known and unknown bugs. This release should not be used in production environments. However, it can be used to test the software before deploying it to production. Updates from a Beta release to an RC or Stable release are supported but may require a manual procedure.
How to install NethServer 8
You can install NethServer 8 on your preferred distribution starting from scratch or using one of pre-built images . Both methods require a working Internet connection.
Documentation
We're writing along the way the documentation for sysadmins and devs, check them out for additional information.
Please help us with testing and feedback
We encourage the community to test:
migration tool from NethServer7

the installation on multiple cloud providers such as OVH, Amazon Web Services, Microsoft Azure, and Google Cloud Platform.

our pre-built images for virtualization platforms like Proxmox or VMware

installation as an all-in-one solution and distributed on a multi-node deployment.
We would greatly appreciate any feedback and bug reports from our users during this beta phase to help us improve the stability and functionality of NethServer 8.
Please open a new discussion in our community with tag ns8
Next steps towards RC1
Planned for October 2023
extend account provider by adding user password policy

implement user password change

improve mail module performance
---
We are excited about the possibilities that NS8 Beta 2 brings to the table and look forward to your feedback and contributions. Your input plays a vital role in shaping the future of NethServer.
Thank you for being part of our community, and happy testing!
The NethServer team.