After my talks in Rome at CLSxItaly and at Nethesis Partner Meeting I'm really happy to announce other new real evangelists!


Our great community friend @robb is going to hold a talk about NethServer at T-DOSE - Eindhoven in November! Dutch and Belgian folks are invited to attend the event and say thank you to our ambassador

It is a free and yearly event held in The Netherlands to promote use and development of Open Source Software. During this event Open Source projects, developers and visitors can exchange ideas and knowledge. This years event will be held at the Fontys University of Applied Science in Eindhoven on November 12 and 13.
---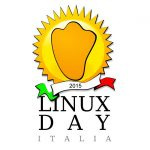 One of the main NethServer developers @davidep is going to talk at #Linuxiana - Italian Linux Day 2016 on Oct 22nd Modena (Italy) This time, all our Italian guys, and especially girls, are invited there!
Free NethServer shirts and stickers will be available at both events!