NethServer Version: 7.4.1708-x86_64
Module: file sharing
Hello everyone,
I have a file share via my Nethsever, the domain controller works and I can access it via my Windows 7 after joining the domain. Now I would like to change via Windows the access permissions for one folder on that share but can't do that. I always get and access denied when trying to change permissions for one folder in the share. I did that on a Samba share before and have no idea why it's not working now.
My Windows is currently not in English but this screenshot might help explaining what I try to do: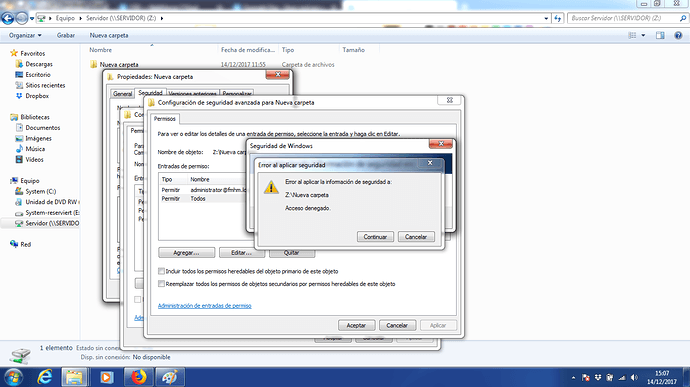 Can somebody help me?
Thank you!