Hi folks,
as every year, we're going to FOSDEM - 4 & 5 February 2017 Save the date!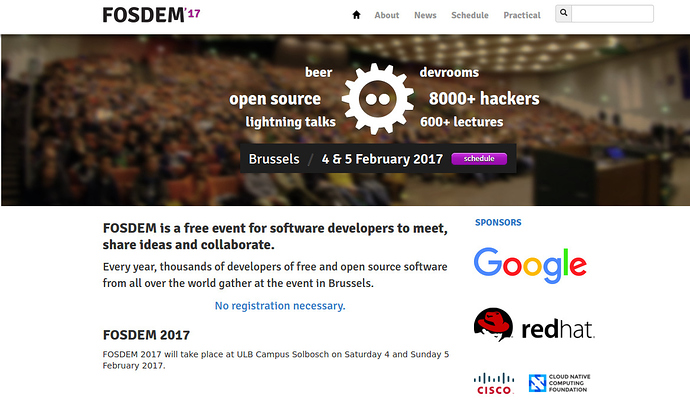 Who can get there? I know it's easier for Central European people and less for others but last year was an amazing chance to meet up, chat, and drink a beer together!
Part of the NethServer community will be definitely there and as always I'm working on getting accepted a talk

Can we organize some technical (just for us) sessions ? Who wants to attend and hold them?
NethServer Community Dinner – 20.30 Saturday, Feb 4th at Amadeus ?
Hope some of you can make it
That is going be a HUGE opportunity to meet the NethServer Community as a whole!