Hi,
NC15 (but previous versions too)
I'm trying to configure the email app for any user (this case jdoe) but somehow I get 'an error occured' message. The log shows:
Horde_Imap_Client_Exception_ServerResponse: You do not have adequate permissions to carry out this operation.
And this how I try to configure the account: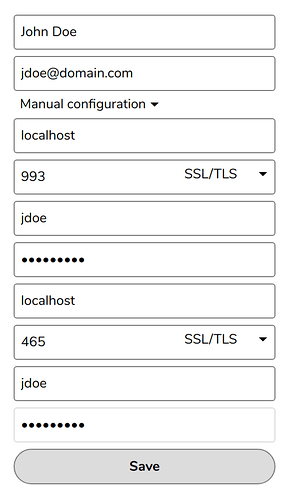 Also tried with the FQDN instead of localhost.
There must be something obvious I'm overlooking.
Any hints appreciated!
TIA