NethServer Version: 7.7.1908
Module: Dedalo Hotspot Manager
Hi,
@mrmarkuz and me are trying to setup dedalo with an local installation of icaro on a centOS 8. The installation and provisioning of vagrant with icaro went fine, but if we want to call any webaddress to customize the manager we get an ssl error.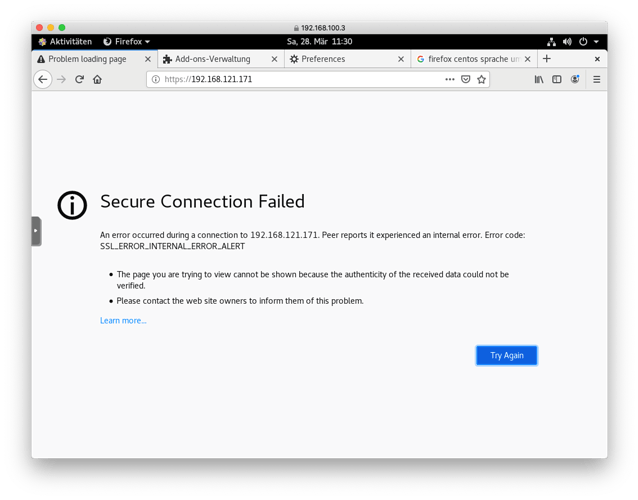 Caddy start page without ssl works fine.
I've tried with the self_signed option at all.yml file and Markus tried both, self_signed and letsencrypt (auto).
Has somebody an idea, what the problem could be?
Thanks in advance.