Our friend @JeffBales is working hard on testing NethServer 7! Here he shares his impressions
https://thingsdomakesense.wordpress.com/2016/08/15/nethserver-7-beta1-installing-samba-active-directory/
Awesome

Thank you Jeff!
@JeffBales double mention for you


Welcome

I have looked at Samba4, Zentyal and Nethserver but they seems to be overkill as I do not need an AD.
Let's reply to this guy!

So many talkers this time!
Free Nethserver might be the small business server you're looking for
by Jeff Wallen on TechRepublic
NethServer : An all-in-one server for Small and Medium enterprises
by OsTechNix
NethServer 7 "Bruschetta" Server-Oriented Linux OS to Support Nextcloud 10
by Softpedia
Distrowatch
Spread the word, spread the word…
I am curious if all these mentions generate traffic to NS (and more members for our community)
Give me some time to collect some numbers so I can open a new topic about it
In the meantime, another great article:
Install and configure modules in NethServer
NethServer listed in http://sysadmin.it-landscape.info/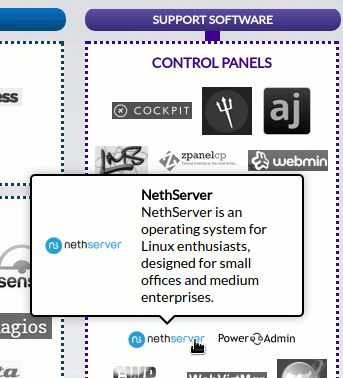 NethServer: Conoce esta distro basada en CentOS/RHEL para crear tu propio servidor en casa u oficina
ipsec VPN Tunnel Fritzbox -> OpenSwan
https://forum.ubuntuusers.de/topic/ipsec-vpn-tunnel-fritzbox-openswan/
LDAP Connection Samba to Active Directory with NethServer
Oh I love that!


Another discussion that mentions NethServer on spiceworks:
/cc @vhinzsanchez
Will be checking it. You're fast!
Thanks, I'm using mention more powerful! It works also on social media like twitter