The 2500 isn't here, but we are in hollidays and between Chrismas and the new year, a little drink between friends is a good moment
And who know is this traditional brazilian drink will not bring more users

So this is my new HOW TO


Version and revision: V1.0 / R0.
Skill: General audience. Adult ( depend on each local law)
Published: 2015-12-26
Review: 2015-12-26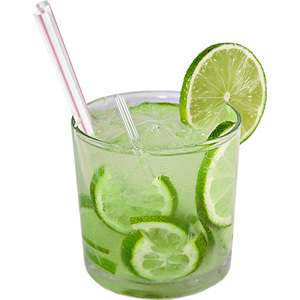 Traditional Caipirinha
Ingredients:
2-4 lime wedges (to taste)
1-2 teaspoons sugar (to taste)
1 cup of crushed or cubed ice
1.5-2.5 oz. of cachaça (to taste)
Making a Traditional Caipirinha
Slice your lime. Cut it in half, then into quarters. Use the slices from approximately one quarter of the lime in the drink – 3 to 4 slices. Brazilian recipes typically call for more lime: ½ to even a whole small lime.[5] Adjust the amount to your taste.

Put the limes and sugar in a glass. It is preferable
to use a rocks glass (aka a lowball glass). Use 2 teaspoons of sugar for
a sweeter drink, one for a drink with more of the cachaça flavor.

Muddle the sugar and lime. Muddle them by pressing down and twisting repeatedly with a muddler – a long pestle shaped like a miniature baseball bat. Crush the limes just enough to release their juice. If you mash them too much, your drink will be bitter.
If you don't have a muddler, just use the back of a spoon.

Add the ice. Crushed ice is best, though cubed will work fine.

Add the cachaça and stir. Recommendations from American bartenders range from 2 oz. (a little over a shot) for a sweeter, tarter drink, to 2.5 oz. (about two shots) for a stronger drink. Brazilian recipes, which are typically heavier on lime and lower on alcohol, usually call for 1.7oz (50ml).

Serve with the lime wedges in the drink. Enjoy!