#The NethServer End User Dashboard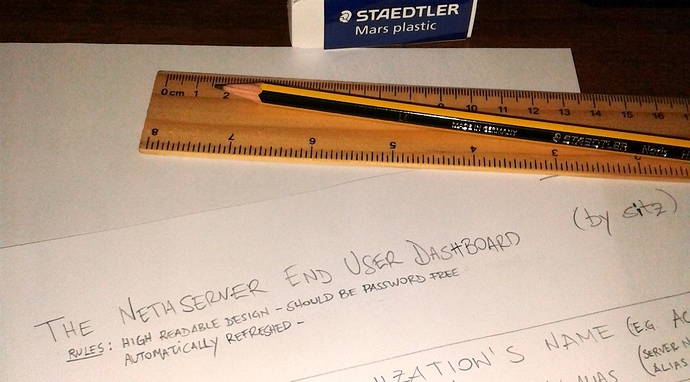 NethServer is small-medium enterprise oriented and in organizations of this size there isn't an IT manager, most of times we have to give instruction to the owner and/or a person that is skilled enough to do some task on the server but they aren't IT worker and often (or always) they cannot understand with ease reports or admin dashboard.
For what I have seen in the last years more and more customers are asking for an interface that can give them information on the fly, at glance.
Someone is apprehensive someone else is ansious but almost all would like to see and understand what happen to their server.
What if there was a dashboard for end user?
At the end of this post you will find a sketch of my NethServer End User Dashboard, it want to be just a starting point but what I have drawn is a collection of what customers have really asked to me so far.
Better of many words I think.
There are many obstacles on the way many of which with security and/or privacy issues but I think that this is a challenge the community can win.