Hey everyone,
Not sure why but on my Dashboard under Stephdl Repository it is showing it to be offline. I am guessing it may be on my side that this is the case since I haven't heard anyone else saying something about it lately… I believe the last times it was talked about was in the following posts.
Here is a screenshot -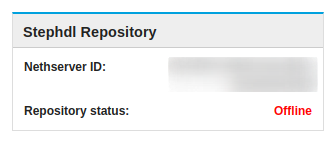 Please let me know what I should check or where I can go to fix issue if you know.
Thanks,
-SF-