So I signed up for a subscription a day or two ago, and today I've gotten some warning emails that don't make much sense. I got a warning early this morning about system load, and a follow-up email a minute or two later saying it was OK, but then I got two later this morning that look like this: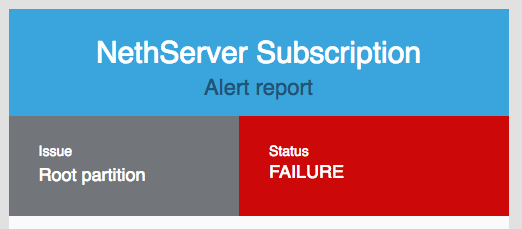 The other was for the boot partition.
This looks serious, but what does it mean? The server was up and running at the time and remains so (40 days' uptime right now), so clearly the root partition hasn't actually failed. I logged into my dashboard, but there was nothing more there (other than that this was classified as "medium" severity, which hardly seems correct if the root partition had in fact failed). So how do I track down what triggered this warning?