The feature #2919 is now ON_QA.
It aims to do by Server Manager what was done by some shell commands.
More specifically, if your LAN has some stupid printer that does not support SMTP/AUTH or that insists on using port 25 for relaying a message somewhere, here it comes the new "SMTP access tab".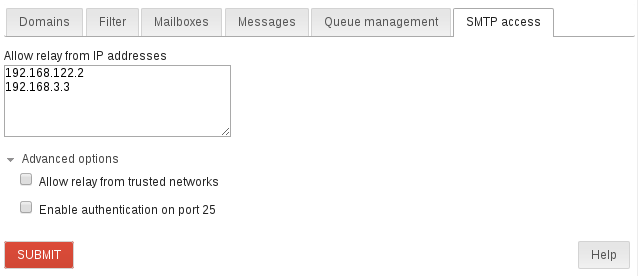 I opened also a PR on the admin manual:
Please tell me your impressions and suggestions!
To test it:
yum --enablerepo=nethserver-testing update nethserver-mail-common-1.4.5-1.8.g488d4ac.ns6