NethServer Version: 7.4 1708 (Final
Module: WebTop 5
Hello friends,
I (normal user) can not connect to the cloud function of Webtop 5.
I click the cloud icon. And then this error message appears.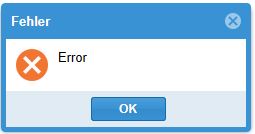 The same error message I get when I connect via Webtop 5 with my Nextclud account.
I have followed these instructions.
https://wiki.nethserver.org/doku.php?id=userguide:webtop5_nextcloud_itegration
Thanks for your help.
Uwe