Hi
I have a nethserver behind my router, and I have forwarded the correct ports and I am able to connect to the VPN server.
But I have a problem connecting to the internet afterwards when I am on the VPN connection.
The network OpenVPN is using is a VLAN.
The port in the swich is tagged to the VLAN and I am able to connect from my laptop when I manually set the ip address and use the right VLAN. So I think that the problem is local at the nethserver which is a virtual machine hosted on proxmox.
I tried to follow the the guide with shore wall in this post but without any luck.

I hope someone can point me in the right direction.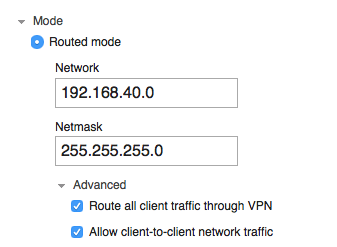 Regards
Jan
NethServer Version: 7.6.1810
Module: OpenVPN