Following an endless night of coding in the realm of darkness, we're thrilled to announce that our latest creation is finally emerging from the depths of chaos!

Let the digital witches dance and the debugging ghosts fade away because it's time to set our product free in the wild world!

#HalloweenRelease


NethSecurity Alpha 1 "Halloween" Release
We are excited to introduce the alpha 1 release of NethSecurity, a significant leap in network security solutions. This release focuses on technical aspects and is intended for evaluation purposes to explore the new system's functionalities.
What's NethSecurity?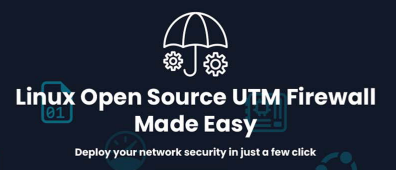 It's a fully-featured Linux firewall that combines multiple security features into a single platform, including firewalling, intrusion detection/prevention, antivirus, multi WAN, DNS and content filtering, and more.
Why NethSecurity?
With the release of NethServer 8 we abandoned the UTM firewall module included in version 7. Still, we wanted to continue helping those who used NethServer as a firewall gateway in their network. So we decided to create a new Linux open-source project that is highly focused on the firewall, and NethSecurity was born, which is basically a NethServer spinoff with a completely new technological stack.
Linux and Open Source
There are not only BSD firewalls, having a firewall based on Linux means: wide hardware support, a larger ecosystem, more familiarity for administrators and faster release cycles.
Setup your firewall literally in minutes
Deploy your installations with pre-installed and pre-configured firewall modules. It offers an intuitive user interface, so beginners will find it very easy to navigate the system and configure it to their requirements.
Made for your SMBs
Designed specifically for Small and Medium-sized Businesses (SMBs) it's a cost-effective and All-in-One solution. No useless frills, just what users need.
Alpha 1 Main features
Here's what we've included in this version
Firewall Separation
In this release, we've detached the firewall component from NS8 and relocated it to its dedicated distribution, optimizing security and efficiency.
Built on OpenWrt
NethSecurity Alpha 1 is based on OpenWrt, known for reliability and robustness. It's tailored for firewall applications, is lighter than CentOS7, and will soon support the ARM platform for wider device compatibility.
Live Testing via USB Key
You can now boot NethSecurity from a USB key, operating entirely in RAM without utilizing internal storage. This feature is designed for live testing and evaluation.
Streamlined Installation Process
We've simplified the installation process, eliminating modular components and software centers for rapid deployment.
Future-Proof Development
Alpha1 ensures feature parity with NethSecurity7 NG, emphasizing speed and efficiency in deployment.
Next Steps
Upcoming Product Website
Stay tuned for our dedicated product website for in-depth exploration of NethSecurity's capabilities.
Stay Updated with NethSecurity
To check available updates, execute in your shell:
opkg list-upgradable | cut -f 1 -d ' ' | xargs -r opkg upgrade
Stay current with the latest enhancements and security features.
Technical details
This is an alpha release designed for evaluation. Users can use the new interface, which is currently under development and may contain known issues.
Please note that some features available on the old LuCI interface will be removed once the corresponding page on the new interface is completed. While the backend functionality is fully operational and thoroughly tested, the new interface is still a work in progress.
New Interface features
We're heavily working on the interface, these are the panels ready so far
Dashboard
Subscription Management
Hostname and Timezone Configuration
Additional Storage Setup
Network Interface Configuration
DNS and DHCP Settings
Routing Configuration
Multi-WAN Support
Port Forwarding Options
Zones and Policies Management
Flashstart DNS Filtering
Deep Packet Inspection (DPI) Filtering
Root User Password Change
Access to System Logs
Sneak peek
Some preview screenshots from Alpha1
New Dashboard
Interfaces and devices
Aliases
MultiWAN
New DPI filter
Apply changes
DNS and DHCP and left menu
Try it!
Follow the instructions, download and try it
Download

Documentation
Read about all features, migration from NS7 and more inside the official documentation
We need your feedback
Your feedback during this alpha phase is crucial for refining NethSecurity.
Join us in shaping the future of IT security.
Please open a new topic in the NethSecurity category
Add tags like feature bug support
Known bugs in the new interface can be found here.