Hi All,
My endeavors with playing around and working with production level network systems has gotten me to the realization that documenting IP addresses and Data center infrastructure can be a tedious endeavor
On Monitoring
We have come a long way as a community, and we currently have multiple many tools that can and are used for monitoring, tracking and suppor ton large It networks using nethserver.
from the ranges of
GLPI
as an IT asset manageement and tracking tool
Zabbix
as a network monitoring solution
Meshcentral
as a remote managed support and administrative tool
Guacamole
for remote work and desktop access scenarios.
Well in these endeavors i cam accross a nice tool, which i believe is going to be a wonderful addition to Nethserver in the category of the said systems.
NETBOX IP Address Management and Data Center Information Manager
Netbox is a tool as mentioned above, and it seems to have many functionalities, with an interface that is abit straight forward to use, than the likes of say, PhpIPAM
installation items
Here is an installation instruction link for the same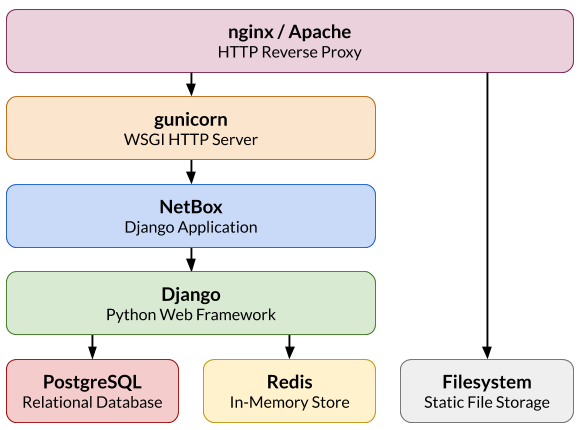 above is image of some requisite for the system
Anyone up to look into this, and we can help each other come up with a module for Nwethserver on the same.