Hi friends,
today I got a ntopng-update to version 4.0 community edition. Great so far. I really like it!
But there is a little misbehaviour of the ntopng site of nethserver.
When I try to change the view in ntopng here:
I'm redirected to the old server-manager dashboard: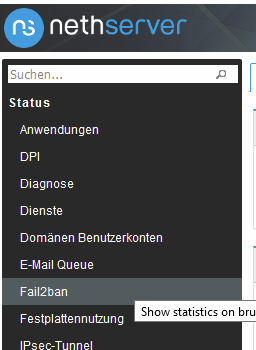 I've to close the ntopng-site and reopen it from ckockpit, to get to the right view.
Tried it in FF and Chrome. Same behaviour.
Can someone please check this also @quality_team ? / cc @giacomo + @andre8244
TIA flatspin