Hello @Andy_Wismer
I'm in the process of migrating a SQL Server (running on Windows 2012r2) from AD (windows 2000) to NS (Samba-AD).
So I wonder if you have this kind of knowledge and if you aware of issues and steps to accomplish this task?
My first try some months ago fail, the SQL server trows some error (I can't find my log to explain)
Right now, I'm testing a VM on Proxmox… need time to spare for this test, but I wonder if you have some tips.
Regards!
---
Adding the objective
sketch (incorrect)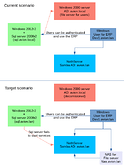 sketch fixed (hopefully):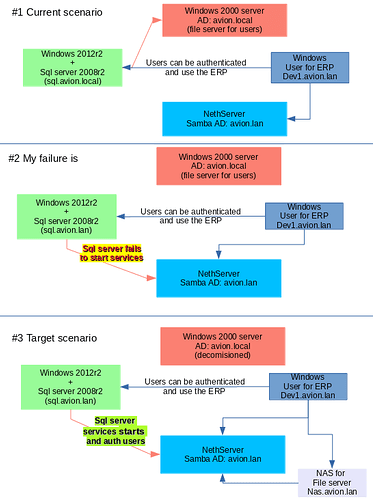 ---
Thank you @davidep for creating this branch topic.