Just over a year ago we first met @pagaille, or IRL: Matthieu Gaillet. As a lot of new members, he started with a question. In his case: Problems in SOGo-land on NethServer 7 beta 2 and presented a confirmed bug. But not only presenting, also actively resolving the bug by help testing updates and patches. Then not much later starting a post about best practices for Virtualizing NethServer. A great example of being active right from the start. We love to see knowledge shared this way in our community and that is exactly what Matthieu is doing.
With almost 160 posts over the last year, we can say, @pagaille is truely an active and inspiring member of our community, and that's exactly the reason why he has been chosen as Member of the Month Februari 2018!
Member of the Month (MoM) - January 2018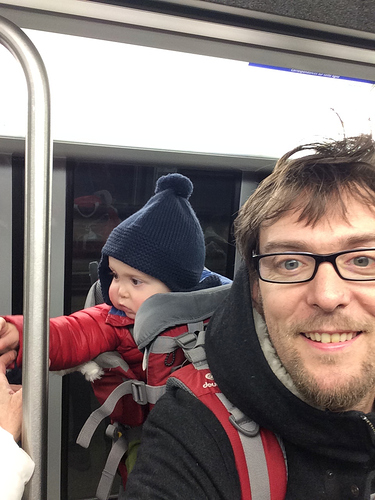 Pictures say more than a 100 words, so have a look at his profile and see for your self why Matthieu is a worthy MoM:


Q: What is your name:
A: I am @pagaille and in real life I go by Matthieu Gaillet
Q: Where are you from:
A: I am from Belgium. I live in the city center of Brussels (yes, it's near the famous statue of "manneke pis".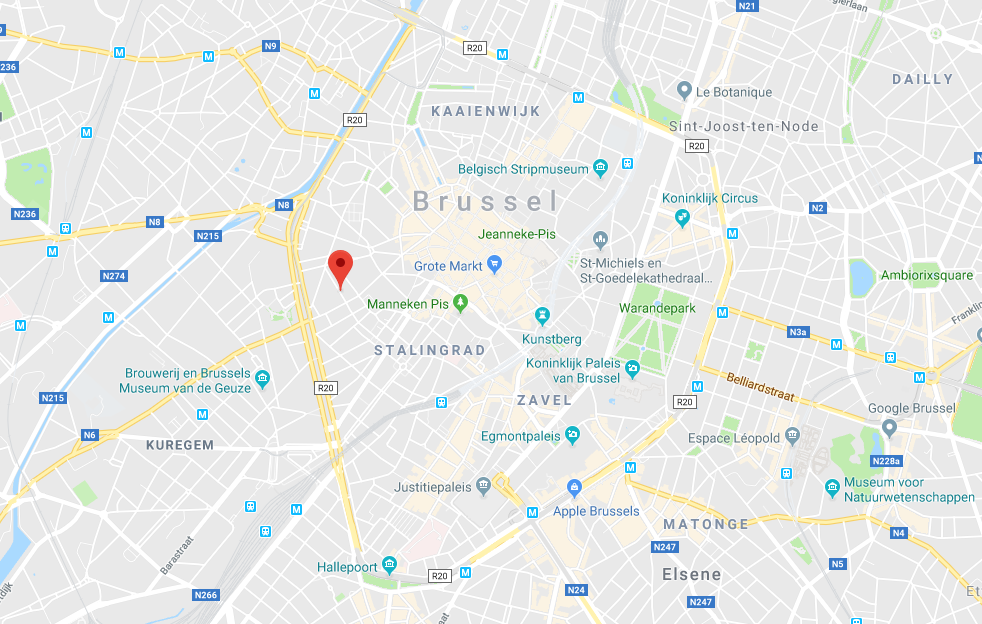 My main language is French but I do speak my share of English and Dutch.
Q: What is your age?
A: I am 43 years old and father of a son and my 2nd child is "on it's way". My wife is due somewhere in May 2018.
Q: What education did you follow?
A: I studied low-current Electronics (bachelor degree).
Q: What is your occupation?
A: I quickly became an all-rounder technician, with a strong taste for backend IT. I worked in various domains like (radio-) telcos, R&D, telephony related software integrator. After a decade I got fed up and decided to go to a non-profit oriented job. A bit by chance I became enrolled as theater technician and infrastructure manager in some small cultural center. I'm a good a learning by myself and quickly made my way in a complete new world : Theatre and Culture

This is around that time (2009) that I became interested to deliver IT solutions for non-profit associations, and that I decided I had enough with Windows (that's was the beginning of the Apple rage, I still love their software), and that I first met linux, both though OSX and solutions like Asterisk platform.
Nowadays I'm employed as technical director and live sound engineer of a middle-sized cultural center oriented towards urban culture together with trying to make bridges to people living around us in this poor quarter.
Q: What do you do in your free time?
A: Well basically right now I spend my free time at collaborating as an activist (I'm a daily cyclist, in a town flooded by cars), playing the geek with nethserver, travelling by bike with my family on a semi-recumbent tandem every time we can, hiking, and having fun with friends.
I believe I can define myself as a not too sick geek.
Q: Were you involved with OpenSource projects before? If so, which projects? What was your involvement?
A: Yes. Two or three years ago, I begun actively collaborating on Openstreetmap, where I was also nominated as member of the month btw

It was my first real experience in interacting with such a community.
That said, I'm contributing as I pass by, randomly documenting, translating, reporting or sometimes fixing bugs for very different projects like i.e developing (actually modifying) a protocol parser to decode my multimeter's output for the Sigrok project.
I do that a bit like a mad dog and that's the reason why I choose my nickname : pagaille means more or less means "mess" in french, beside being almost like my family name (Gaillet). Sorry if I'm sometimes a bit… unorganised

Q: How did you find NethServer?
A: For my work I needed an internal file server that could be expandable to other things wen time would come. 4 years ago I begun with ClearOS, mainly because of its neat user interface (I love UIs). Sadly, "Clear" isn't exactly the word I would use to qualify that product and it quickly became clear that it's community had vanished.
I started to search for a replacement. It didn't took very long for me to find nethserver. I immediately crashed for it. It had all the basic characteristics I wanted : good user base, known upstream distribution, secured by professionals (nethesis), expandable, and… fun. Most of all, it was based in Europe, which doesn't really happen so much in this sector.
Q: Do you actively use Nethserver? If so, how? What services do you use? Is it at home or at work?
A: I use it both at home and at work. I often experiment at home then implement at work

My girlfriend is not always happy with that, especially when she hears the fan screaming at full speed when duplicity makes its lengthhhhhhhyyyy backups

I use those modules : Gateway, Bandwidth control and redundancy, AD controller, File server, Mail, Nextcloud, Backup (

), Sogo, OpenVPN, Print Server, WebVirtMgr, …
I also self install other software like Odoo, Plex, …
Q: Why did you decide to join the nethserver community?
A: It's a natural step, especially when that community is full of life and support.
Q: Why did you decide to become an active member of the nethserver community?
A: I must say that discourse is pretty addictive. That was the first time I used it and it's encouragement to come back, together with the great community management of @alefattorini and of course the nice guys that quickly became like people you seem to know for such a long time.
Q: What is your opinion about NethServer (the software, the documentation etc…)? And what about the Community? Do you feel at home? Any points that need attention?
A: The documentation is so great ! It's one of the most brilliant distinct characteristics of Nethserver; open source software is usually only provided with some vague readme and then… go figure.
Feeling at home is the right word.
Q: What would it take to make you become even more committed to the project and the community?
A: I can't

Or maybe yes : hire me

Q: What would it take to involve more active members?
A: No idea. I believe we are really top notch from that point of view.
Maybe yes : developing a more active "app store" like NethForge (seems not so much used) and encourage the creation of modules by making it easier (never tried, but heard it wasn't so straightforward).
Cockpit will probably help.
Q: What are your plans for the future related to NethServer and opensource projects?
A: One day, I'll will try to live on supporting non-profit association to use open source software. Sadly, they usually don't have a lot of money, I'm not sure I could live from it.
Anyway, I know for sure that the solutions built around Nethserver are impressive for a lot of people.