Hi all,
I tried to install Rocky-9.2 and 9.1, using the minimum ISO or the DVD ISO on Ubuntu 22.04 LTS VirtualBox-6 and 7, on Proxmox7.4.3 and all of them give me **kernel panic**.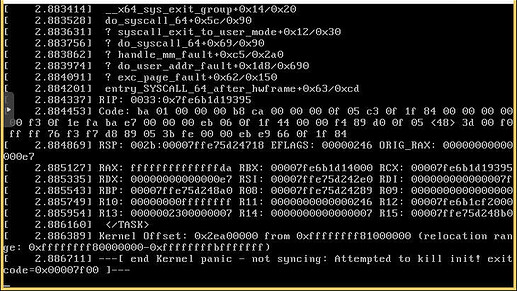 I even redownload the ISO and checksum is OK.
Installation OK on Win-8.1 with VirtualBox-7.0.6 and I can install NS-8 beta-1.
Installation of Rocky-8.x is OK.
What I do wrong ?
Michel-André