NethServer Version: v7.3.1611 final
Module: Accountsprovider NSDC
I've installed 2 instances of NS7 both with Samba-AD. When I try to connect the first with e.g. Ldapadmin I don't need the SSL encryption, when I try to connect the second I need the SSL encrytion.
I don't know what I did different.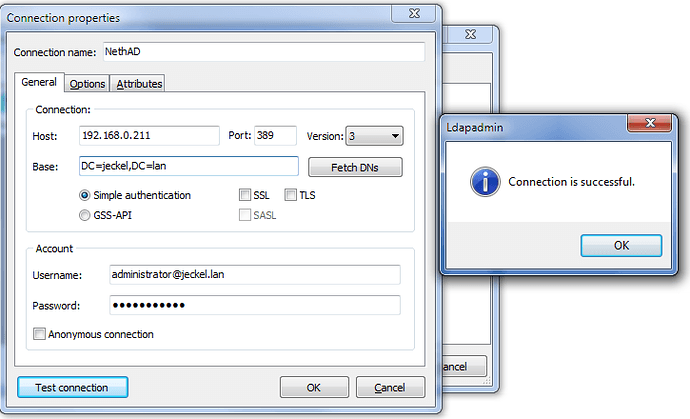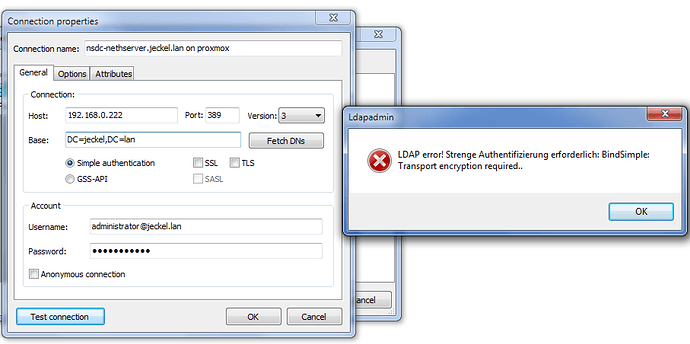 @davidep can you please give me a hint how to disable SSL requirement on NSDC?
TIA Ralf