**NethServer Version:**7.4
Module: AD / LDAP
Hi,
I am just from Zentyal and quite unexperienced on LDAP / AD. Hope that somebody can help.
I installed AD locally, it seems to work


However I do not manage to get it work from any client, e.g. draytec router: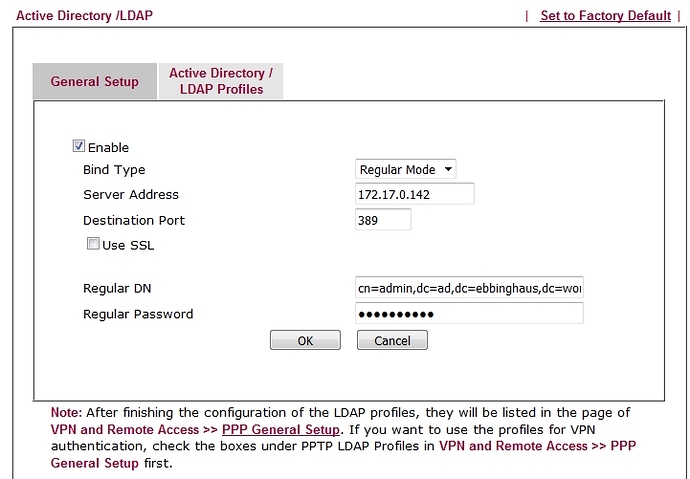 Also AD Explorer from Sysinternals reports an error: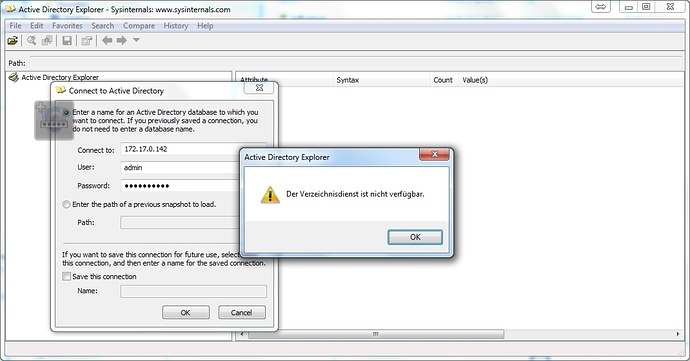 The error reads "directory service not available" - however password / user seem to be corret: With a wrong password, the error message is different, of course.
What did I miss?
Thx, Thorsten