I need some help please guys.
I installed nethserver docker and portainer which I think is great instead of having docker in standalone package. Nethserver = Management all in one roof

Problem I have I have made docker a swarm cluster by docker swarm init as I want this system as a cluster for scalability.
Problem is when I have swarm installed I receive errors in my shorewell look at the following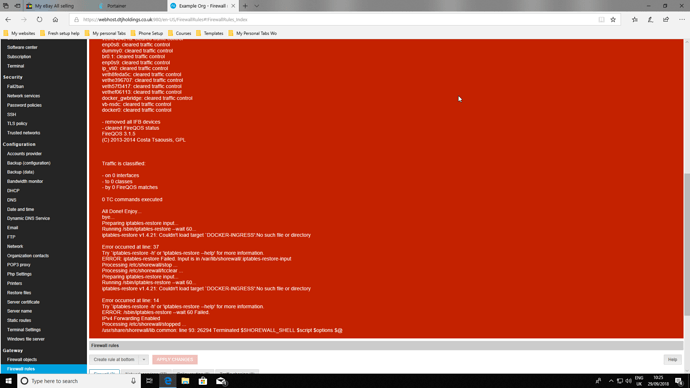 when I remove docker and flush the iptables the problem goes away I think I have to create the network ingress on nethserver but one im not sure if that's the case and two I don't know how to do that.
Can someone point me into the right direction please
This is a picture of the network swarm creates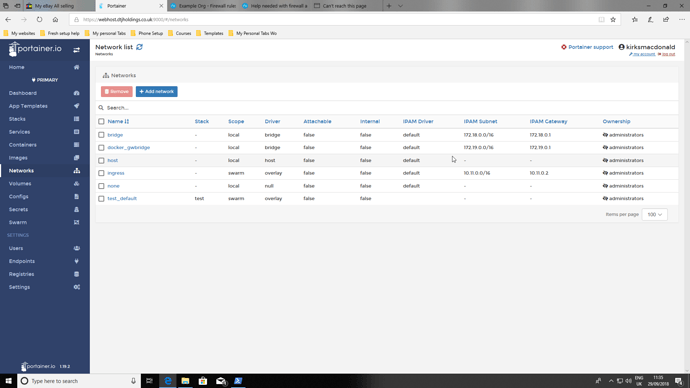 I think the bridge network needs to be attachable too to attach the external sources to like wordpress stack to the bridge too once the stack has been created on the swarm