Hi,
after clicking on update in the Disk Usage module I get an "400 - Bad request 1504102184+1504102187" error.
This occurs on all of my systems, 1 x 7.3, 2 x 7.4b1, all fully updated.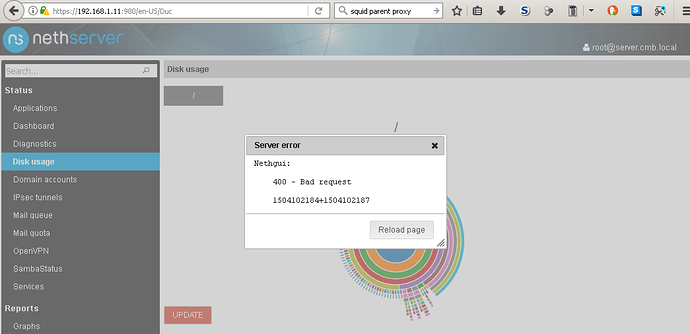 My /var/log/messages tells me:
Oct  6 18:45:39 server httpd: [ERROR] Nethgui\Framework: CSRF token verification failed!