NethServer Version: 6.9 & 7.3
Module: LDAP
Hi,
For testing LDAP Server, I have the version 7.3 installed (VM).
I connect with the following settings: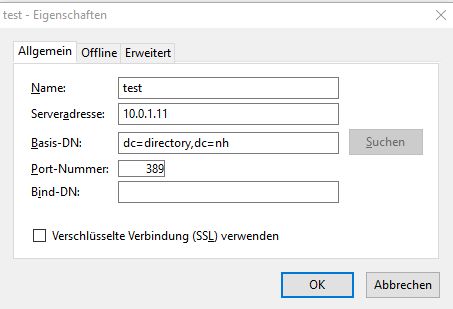 This will show me all entries.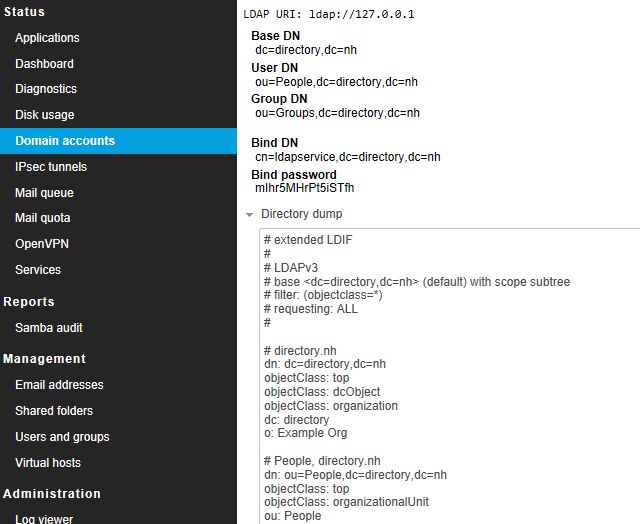 what is the bind-password required for?
When I enter the value in Bind DN (cn=ldapservice,dc=directory,dc=nh), it asks me for the password. However, the displayed bind-password (mIhr5MHrPt5iSTfh) is not accepted. The same applies to the Admin-Password.
What am I doing wrong here?
I only use the version 6. I would like to know, if I can also connect to the NS address book here via LDAP??
Where can I find the connection data as well as the password if needed?
Last Question:
Is it possible to create entries from an external address book like Thunderbird?
Thanks for the support,
Nicky