I want to revive this discussion, because I'm still missing this feature in NS6 and NS7.
I installed yum-cron with mailnotification enabled and it works fine.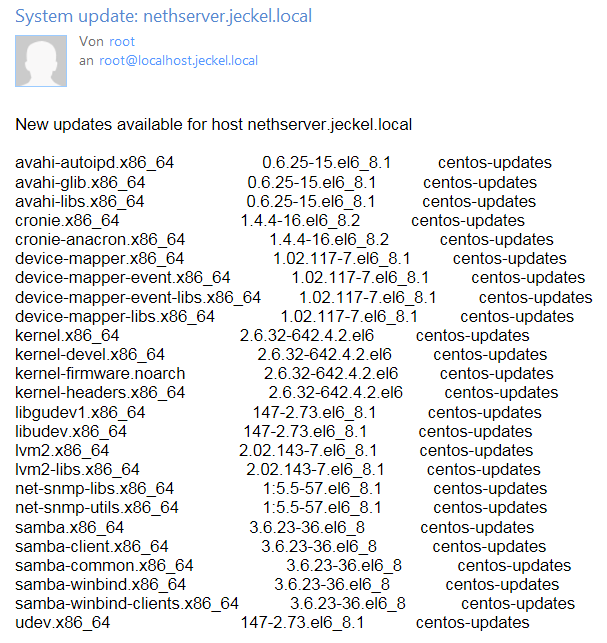 It's been over a year that this discussion was started, but never got to an end.
May I ask if it is planned to introduce this feature in NS7?
If some are don't want it as core part, would be possible to give it via softwarecenter?