I have now looked at various threads and don't understand why IPv6 support is not integrated into the GUI (old/new).
I am happy to help with testing and can also offer general help with this topic.
I am running IPv6 with the following services without any problems, but the configuration has to be done partly on the command line.
Services that I am currently running with IPv6 without problems:
Nethserver 7.7.1908 Nethgui (old) and Cockpit (new) UI
Dnsmasq
Samba (AD Container, File server, DNS)
Mail (SMTP, ActiveSync, IMAP, POP3)
rspamd
Nextcloud
Roundcube
…
I will complete the list and add appropriate logs and screenshots.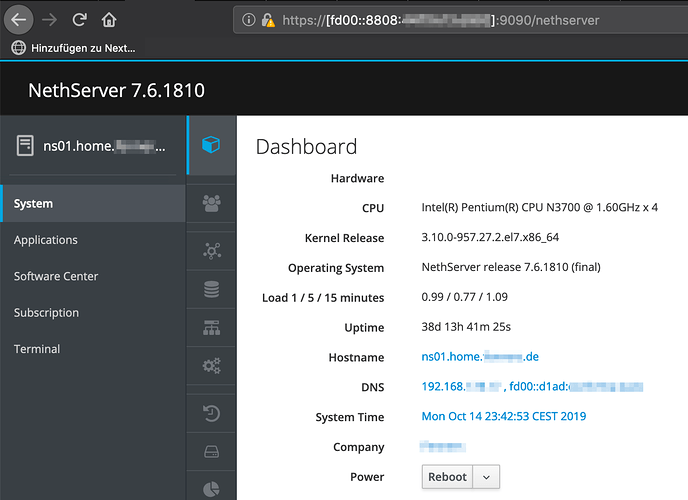 DNS Server IPv6 addresses cannot be set in the GUI using this command it also works on command line. The IP addresses must of course be exchanged for your own.
config setprop dns NameServers 192.168.xxx.xxx,fd00::d1ad:xxxx:xxxx:xxxx


There seems to be some IPv6 interested people here and I would be happy about suggestions and goal oriented contributions. My goal would be to test the existing services for IPv6 and to show configuration possibilities for IPv6 to support a possible IPv6 integration.