NethServer Version: 7.5.1804
Module: Webtop 5.2.0
Hello everyone, my system has updated WebTop to 5.2.0 and now I get the "New features installed and ready for you" prompt when I log in. The tick box "do not show anymore" doesn't work, every time I log in to WebTop I get the "new features" message.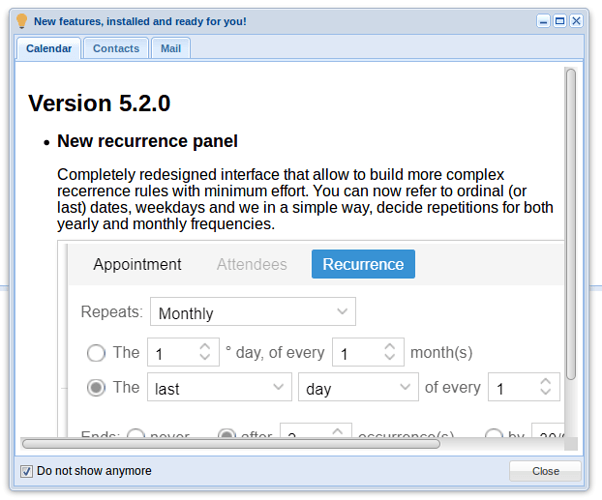 How can I make it stop appearing?
Thanks
Bob