Hello @support_team or @webtop_team or @lucag ,
I've rolled out Webtop to our office now and I've been asked a few questions that I believe are relevant to making Webtop a better mail app.
Contacts in the Addressbook have a dropdown for company. Does Webtop allow us to pre-fill this dropdown? If so where is this done?

We're a Canadian company so in the addressbook we would like to change State to Province. Does Webtop allow for this?

When creating a 'Contact List' or distribution list, I'd like to have the ability to allow our users to confirm the recipients in the distribution list. Is there an option from within the email itself to see the people in the distribution list? Or perhaps an option to expand the list to the individual names.
When composing a new email and we select the Addressbook button at the top of the message to look for contacts to add, why is the Addressbook window completely empty of Contacts on the left side? This should, in my opinion, list all contacts so people could not only search using the Find box but also scroll through the list to add the people they want. What is the reason for this left side box to be empty until the Find box has something in it?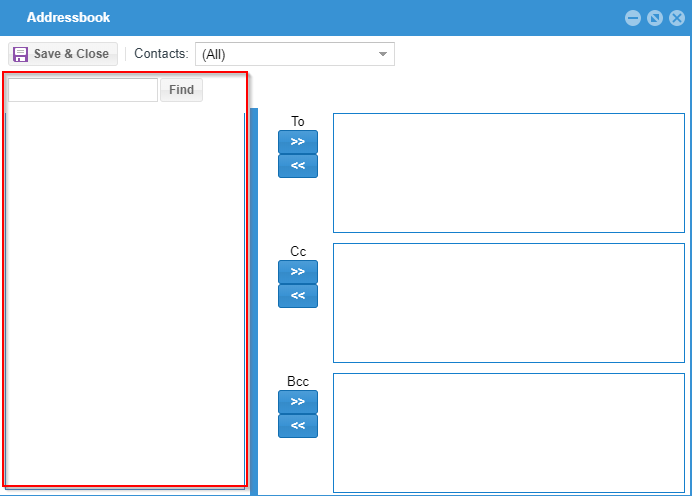 Thank you.