Hi!
Really awesome stack - probably the best - all thumbs up!
I am using it for a month and I decided to overload it a bit with file upload while ntopng was keeping the CPU busy. So the result is that the web interface stuck at https://10.10.10.111:980/en-US/UserProfile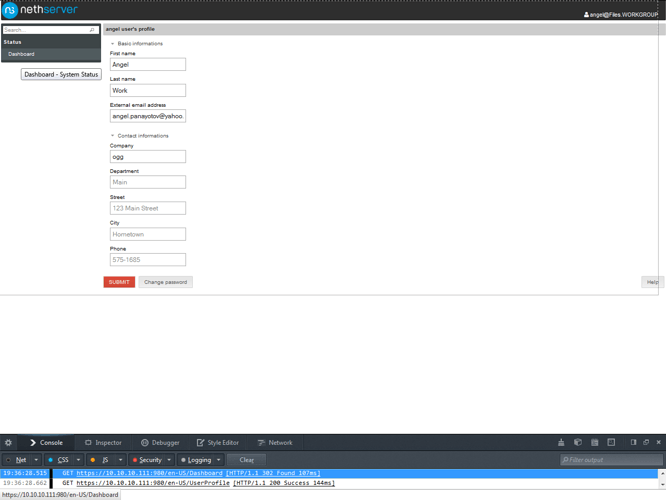 There link for the dashboard, it redirected to the UserProfile as well (Dashboard -> GET Status Code: HTTP/1.1 302 Found -> UserProfile) ;(
I restarted the services with no effect. I have started to check the connection by modules, but have not come with solution yet.
Any idea where might be the problem? I appreciate every helpful suggestion.
Thank you for your time.