I would like to use Instant messaging (nethserver-ejabberd) with a web based client.
Is it easily possible with NethServer?
you could give a try to mattermost
This wouldn't be a client for ejabberd, but Nextcloud Talk would seem to be an option.
What about converse.js?
Screenshot from inverse, a plugin of openfire, based on converse.js: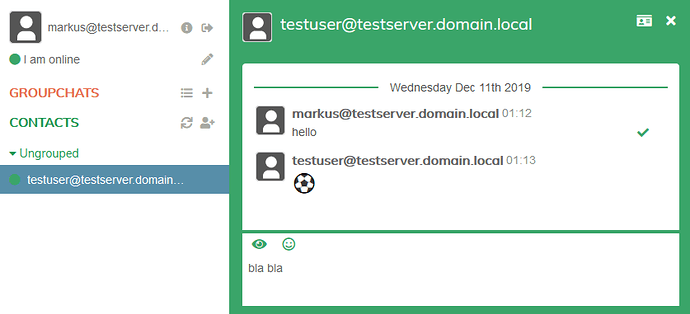 OK, looks also vy interesting!
jwchat is dead since a long time, please do not use
jappix is dead since a long time, please do not use too
https://movim.eu/ is good but the bad point is that there is not OMEMO support
Webtop? Maybe i'm wrong, but a couple of years ago was an jabber client…