An Italian university asked me and @edoardo_spadoni to hold a seminar. Sorry for the automatic translation: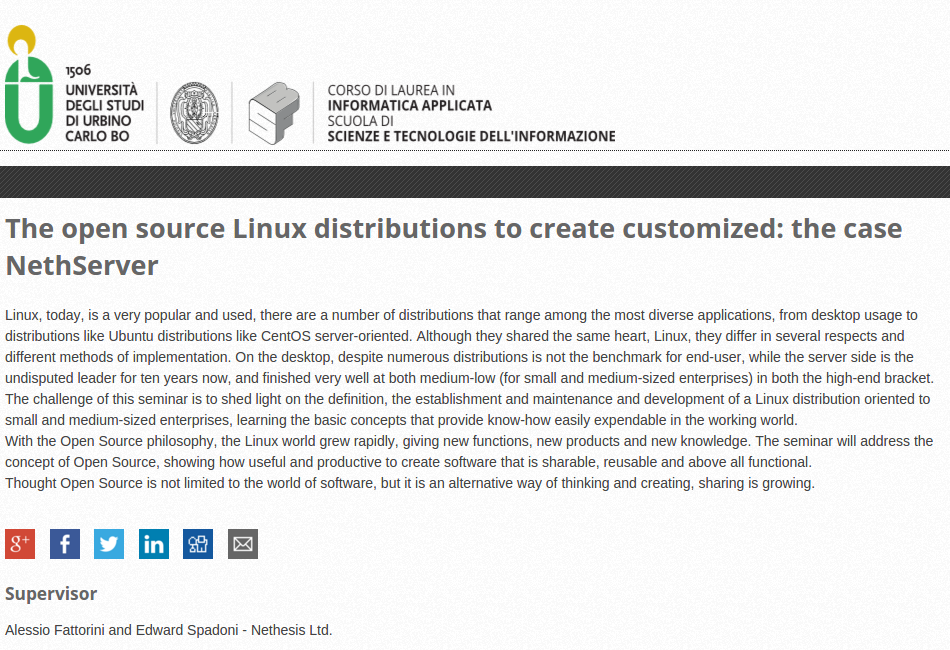 https://translate.google.it/translate?sl=it&tl=en&js=y&prev=_t&hl=it&ie=UTF-8&u=http%3A%2F%2Finformatica.uniurb.it%2Fseminars%2Flopen-source-per-creare-distribuzioni-linux-personalizzate-il-caso-nethserver%2F&edit-text=&act=url
Congratulation! @alefattorini.


Thanks we'll try to record it and definitely share slides, maybe translating from Italian
When will this seminar be held and when/where will the recording be available?
Lord that translation gave me a headache.

Will be held Thursday at 17pm CET
Hope we can record it

My slides, italian-only sorry

@edoardo_spadoni would you mind to post yours too?
Congratulations @alefattorini and the whole team. This means that NethServer is being recognized!



Soon I'd like to write a post and upload some pics about it

Cool
can't wait for it
Tomorrow and next Tuesday another talk about NethServer, Linux and Open Source at school, with @edoardo_spadoni and @jobezic