NethServer Version: 7.9
Module: Backup
These are my config backups.


I would love to restore the one dated 25th of September.
Click on restore, choose among backups and this is the list…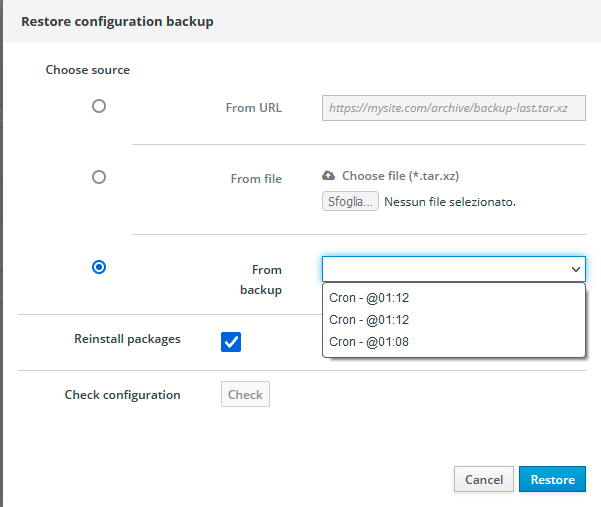 Should I assume that "first of the list" is… the same into the restore dropdown?
Maybe bit more info could be… useful into restore configuration list? IDK… A date plus a time?