NethServer Version: 7.7.1908 (final)
Module: your_module
First time trying to get a subscription.
In the portal, I create the new login and click on add server to get a trial sub with Lasagna, but the portal gives me Pizza automatically.
This is the default trial sub?
When it expires, it will be possible to get the Lasagna subscription?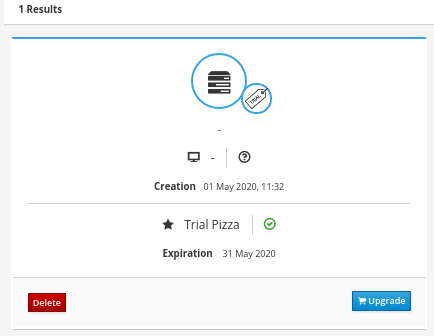 (Now I need to ask to a local reseller so we can obtain our fiscal invoice)
Note1: Can I buy the Lasagna so it stacks with the trial one, so, when the trial expire, Lasagna gets activated and used.
Or I need to wait for the trial expiration to buy Lasagna?