NethServer Version: 7.9.2009
Module: OpenVPN
Good morning, I would like help with the following, I have two Nethserver connected Site to Site by OpenVPN, and I need that the users who connect by OpenVPN RoadWarrior to the main server, can also navigate in the network of the other Nethserver, I thought it was just activating as the image shows.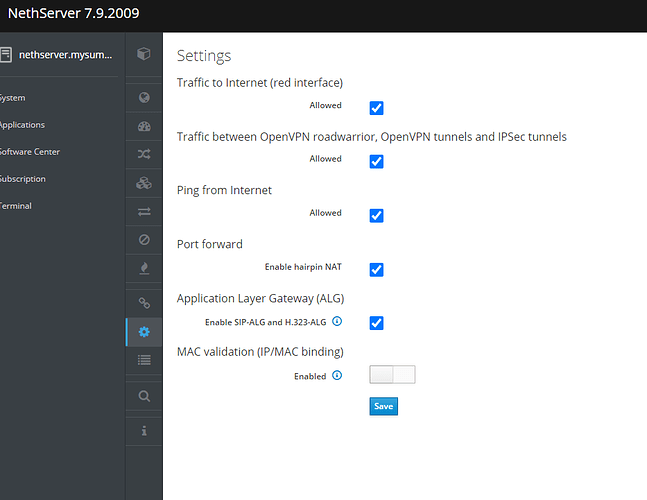 But I see that it does not work, any other recommendation?
Thanks a lot.