NethServer Version: 7.8.2003
Module: base
Reading this post [Cockpit still using TLS 1.1] made me curious.
So I checked it and this turned out:
# config show tls
tls=configuration
policy=
And in cockpit I see this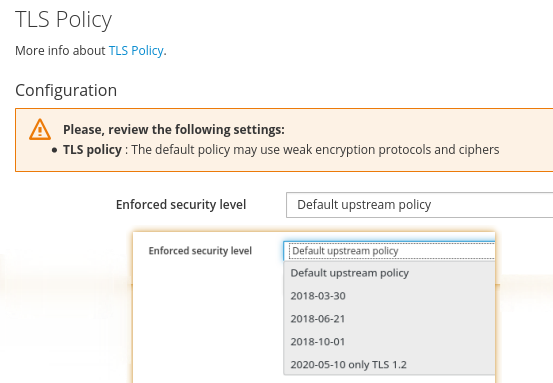 Is it correct to leave it like that? or should i select one from the list?
Hoping to have no problems (I only use the active directory and zabbix to which I don't have access with the default password)