I'm glad to announce the release of the third WebTop 5 Upgrade Pack (ver. 5.1.4)
The main goal is a better integration between modules, a real revolution in supporting shared calendars / headers on devices with Active Sync and subscribing to remote calendars and contacts
This is the issue with more details: https://github.com/NethServer/dev/issues/5376
Here you can find the complete list of Feature and Bug Fixes included in the third Upgrade Pack.
Main new features are:
Support for calendars and shared directories on mobile devices with EAS
Added support for Activesync to sync also shared calendars and headlines.

Subscribing to Remote Address Books and Calendars (CalDAV, CardDAV, Webcal)
Added support to synchronize calendars and headers from CalDAV / CardDAV and Webcal / iCal remote services such as Google Calendar or Contacts and SOGo.

Dashboard with Companion Panel of the various components
New "Home" panel that displays unread messages, activities, and future appointments

Global Search Everything (Email, Chat, Calendars, Contacts …)
New home includes a comprehensive search on all forms (Mail, Calendar, Task) with an immediate results view.

Default service at startup
Now you can select which service to show as default after login: the last used, Home, Calendar, Contacts, Mail, Tasks, Cloud.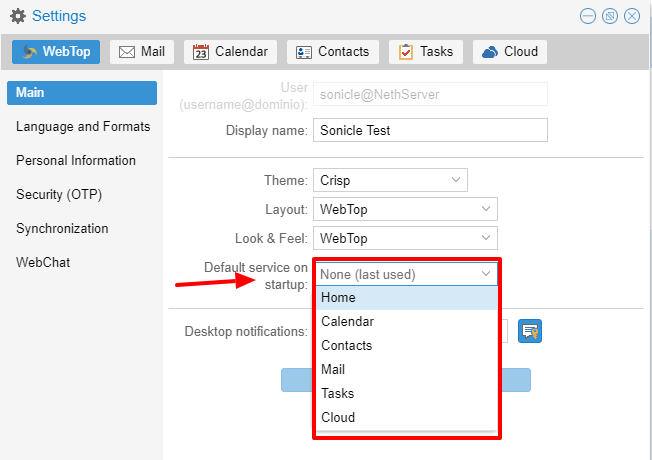 Send a contact card by mail
You can easily send a contact in the address book as a VCF card attached by mail

Summary of upcoming events and activities on email section
Two event and activity summary integrators added under the mail folders