Studies with dual link in Nethserver.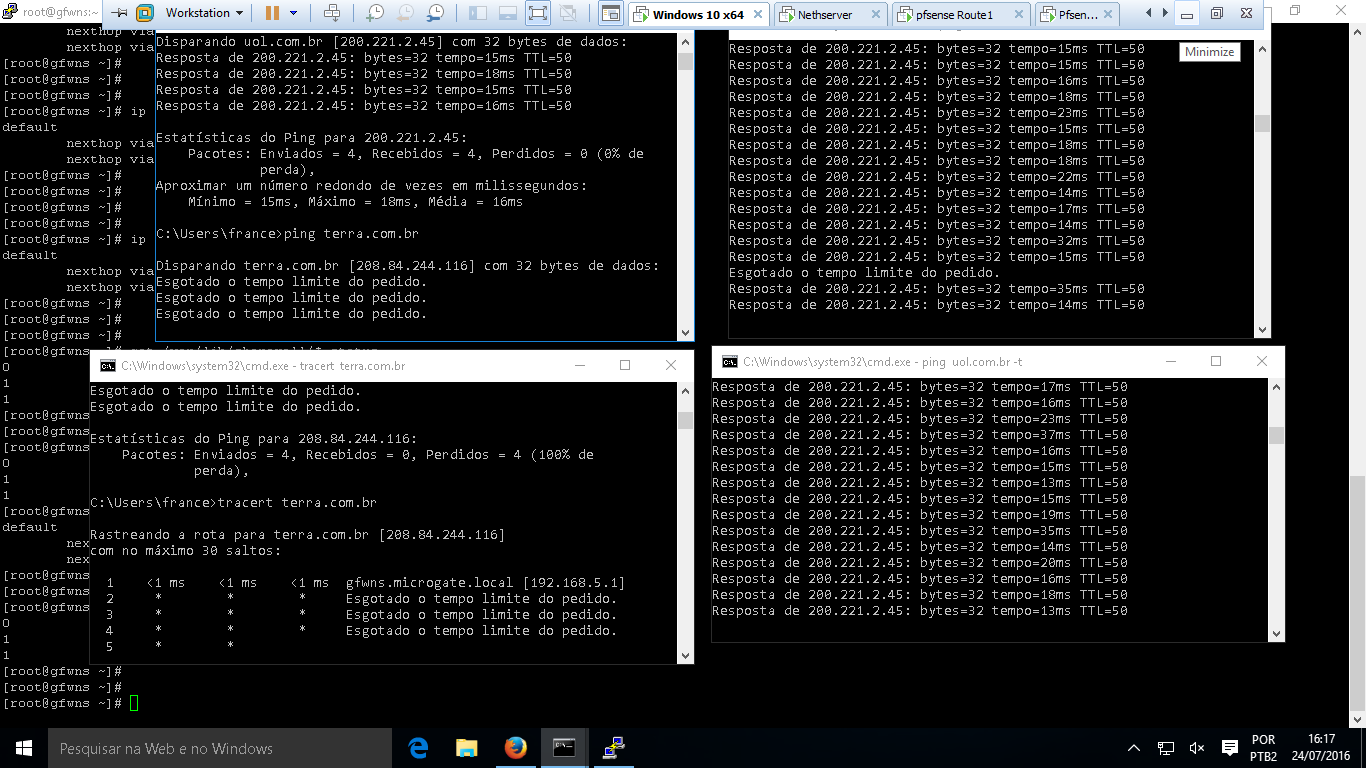 [root@gfwns ~]# ip r s t balance
default
nexthop via 192.168.50.1 dev eth0 weight 1
nexthop via 192.168.0.1 dev eth1 weight 1
I made several tests using dual link and came to the conclusion that: the multi link does not work properly when one of the links falls. All routes that link are still in the cache. And it stays for a long time there.
I compared to Sonicwall and Shopos UTM and it does not.
It could apply the patch to the kernel http://ja.ssi.bg/. This should solve.
Obs .: The patch was written by Julian Anastasov without these corrections is unworkable balancing.
Note: I'm still trying to apply this patch to Centos kernel.
Another thing: just let the Shorewall to control the routes will be complicated in the long run. Undo_LINK1_routing that usually causes problems.
And in countries like Brazil, where the links do not work well will be a big problem.
I hope people return, we will solve it.
I appreciate everyone's attention.
Sincerely,
Francenildo.