We have a share which is owned by "domain admin" group and group "everyone" has no access. Thats working fine. What I now would like to add, is an additional active directory group with read only access to this share. Logging in with domain admin and trying to add a group to the share under right-click/properties/security I get an access denied.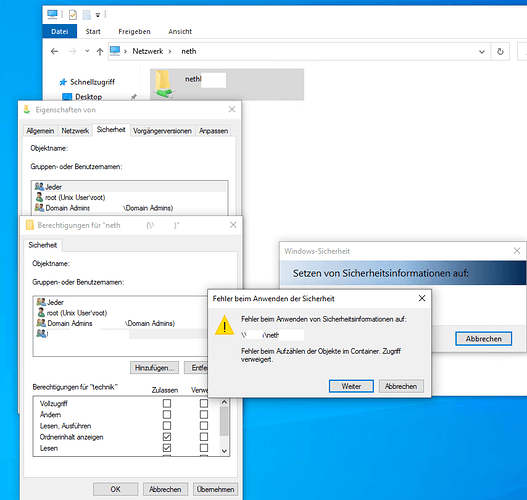 Looking at the folder with linux shell I see:


How can I modify accordingly?