NethServer Version: 7.4
Module: SOGo 4.0.0
Hi to all,
I've a problem with shared calendar. My scenario:
I've created a calendar with admin user and shared it to several other users. If I set the right-management like at the picture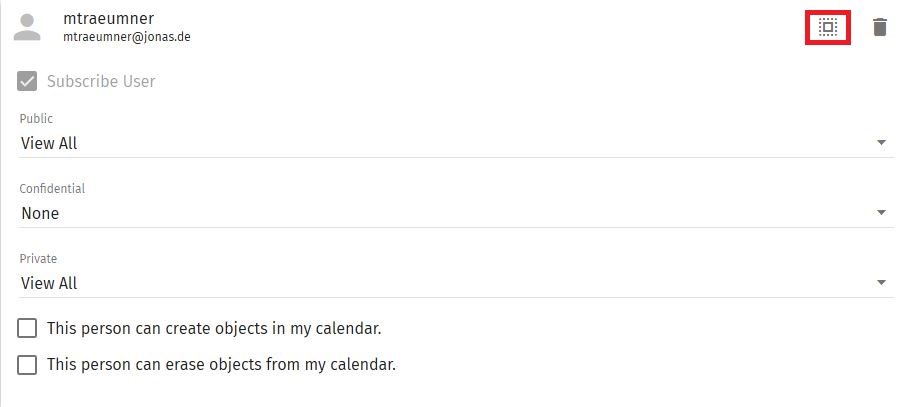 it is automatically changed to the following if I click the red marked box, even if it was saved before
Can anybody confirm this, is it a SOGo-bug?
PS: There is nothing at sogo.log