[Configuration]
My nethserver has been setup in AWS.
I started initially with a single red interface (Which can be switched only with the new servers manager at 9090 and not with 980 since 980 says you need a green interface always).
This only red interface configuration is required in AWS since we are not using the LAN.
[Issue]
But this causes problems with ipconfig throwing some error while the template is expanded and then shows that Yum cache clearing will help (it doesn't).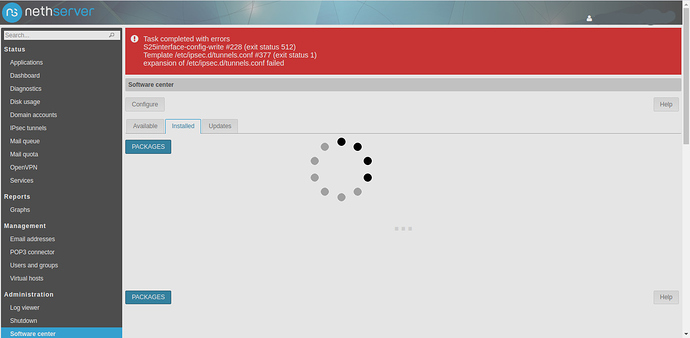 [Workaround]
Only adding a new network interface and saving it as green fixed the issue. This is not a problem since you don't have to pay for network interfaces on AWS but I feel this extra step is unnecessary.
[Requirement]
What I need is to know how to configure Nethserver with only a red interface and still make is work. This can increase the adoption in AWS for mail, VPN and other needs.