Hello to all,
I have latest (now I see it is 7.5 1804 beta ) NethServer in production and AD works pretty good. There are two main groups DomainAdmins and DomainUsers that access main share that has also ntfs permissions involved. Share access is r/w for all but later on ntfs permissions manage real access.
But I noticed significant response/speed difference when browsing folders (just browsing, not file transfer) as an DomainUser or as an DomainAdmin . When logged as DomaiUser file tree opens with certain annoying delay (1-3 sec) (and further browsing also) , but as soon as User becomes DomainAdmin member browsing and tree opening speeds up to a light speed.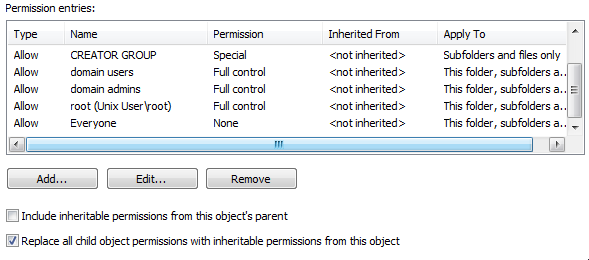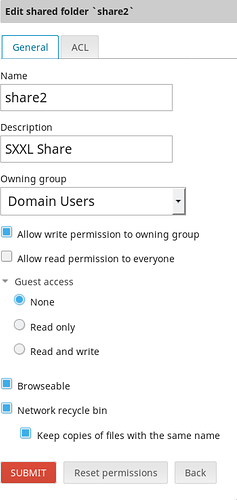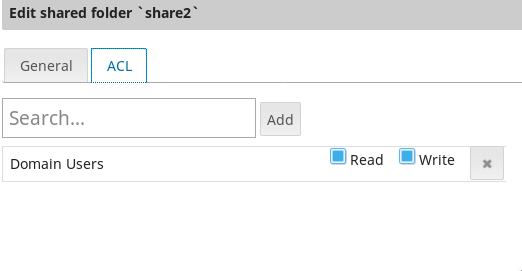 linux permissions to this share
drwxrws—+ 6 admin@sxxl.local domain users@sxxl.local 4096 May 2 06:47
So everything works logically as it should: ntfs permissions work correct, there is no network bottleneck because file transfer happens at 80-90MBs .Does somebody have a clue what could cause this ?
… one more thing : Security groups are listed as users but not as group (user icon instead of group one):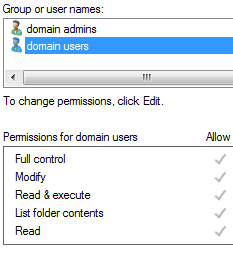 Does it maybe mean that permissions are misinterpreted ?
Thank you very much in advance
Best Regards
Tonci Stipicevic