Hello,
Now that freepbx is getting implemented in nethserver I was searching for a way to monitor SIP packets in real time and i have been testing sngrep and Homer5
sngrep is a small and powerful package which can be run from CLI, it shows real time SIP and RTP packet traffic inside the shell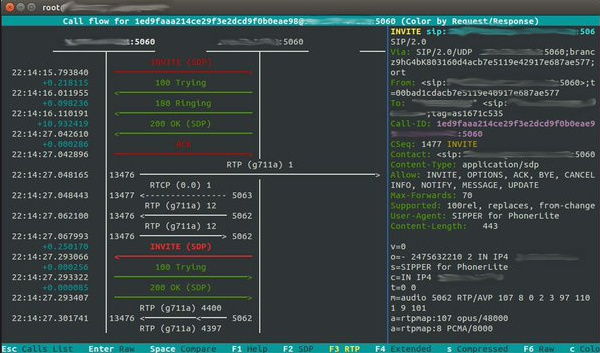 It comes with a binary which can be installed on CentOS and i though it could be added to NS GUI perhaps the same way BandwidthD was, showing the image above inside the GUI itself
The package also offers the possibility to export the gathered data to a PCAP file for later analysis with wireshark and many other SIP/RTP related functions… very handy
The other software is Homer5 (sipcapture), it uses Kamailio, open source session border controller, to handle received SIP capturing, stores it in a mysql DB and enables the user to search through its content from an HTML5 web interface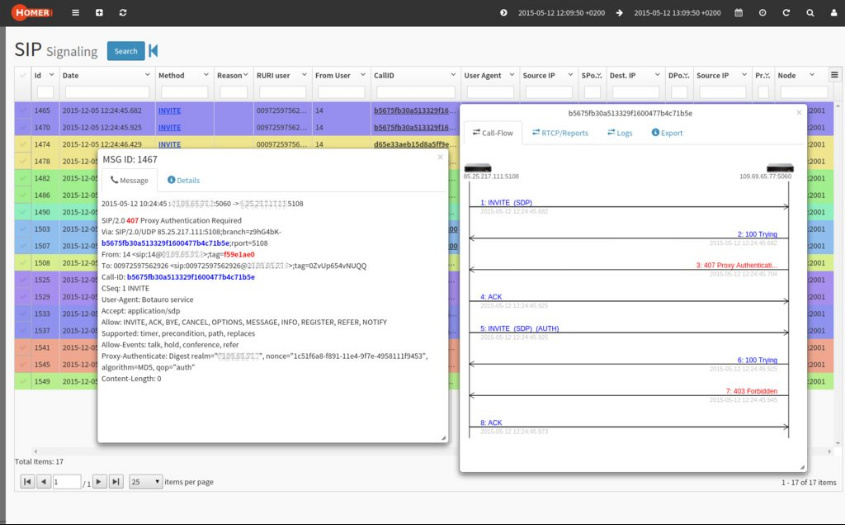 It works in tandem with another package from sipcapture, Captagent, which handles VoIP traffic and sends it to the server which hosts Homer, enabling Homer to be a centralized way of storing calls for multiple freepbx servers if needed.
I tried both softwares on NS and they work great!
Homer is obviously way more advanced than sngrep, which only shows useful info while you are looking at it, while homer can store anything it is fed to and has advanced search capabilities.
The downside of Homer is that it has to be built from source, no binary is provided afaik, perhaps making it a no-go for NS, but still worth mentioning as it is the best VoIP troubleshooting platform imho
What do you guys think? Could sngrep be easely implemented as a package inside NS?
Does anyone have any experience with any other software to troubleshoot VoIP on a CentOS machine?
Cheers