NethServer Version: 7.5.
Module: users and groups, shared folders
Hi,
recently I wanted to connect my TV to my Nethserver. Therefore I created some shared folders, e.g. "musik" or "video", a user "sanas" and a user group "media". The password of user "sanas" is simple enough to misstype

The shared folder "video" is assigend to "multimedia" and has an ACL entry for "sanas".
I set up as follows: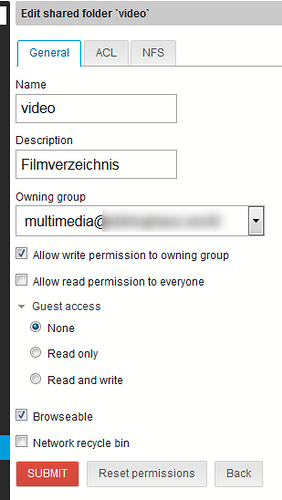 Next I tried to link the share "video" to my TV - which was not possible at all just if I active "Read only guest access" I can watch the mp4 video files.
Does anybody have an Idea where to start failure investigation?
THX
Thorsten