NethServer release 7.5.1804 (final)
Rspamd: 1.7.7 version
i dont get it how rspamd works or why spam is not rejected. I got every day from the same Senders Spam but sometimes it is rejected, sometimes greylisted and today nothing happen. See: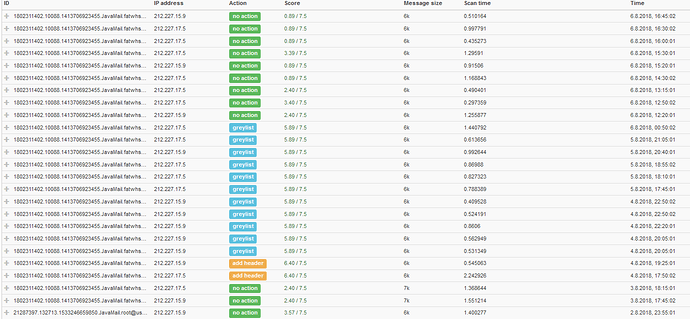 is there a possibility to declare any JavaMail as Spam?