Hi, I come from Indonesia, and I have been using nethserver 7.9 for 4 years.
and this morning when I opened RSAT Tools from Windows 10 to manage users, I got an error: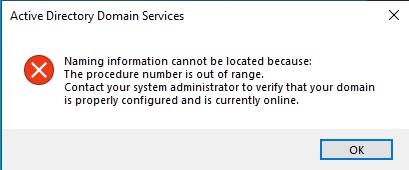 then some computers can't join to the domain: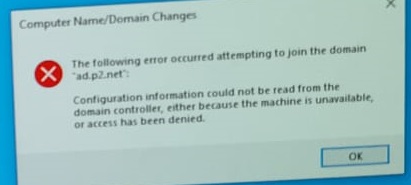 administrator user has been entered.
For the past 4 years I have always managed 800 AddC users using RSAT tools on my Win 10 and this is the first time a problem has occurred, luckily sysvol is accessible.
get someone to help me.