NethServer Version: 6,9
Hello again. I have a new problem.
My root partition is getting full. I do not now why.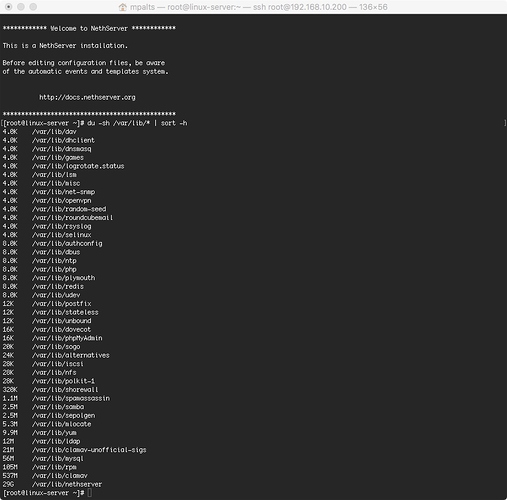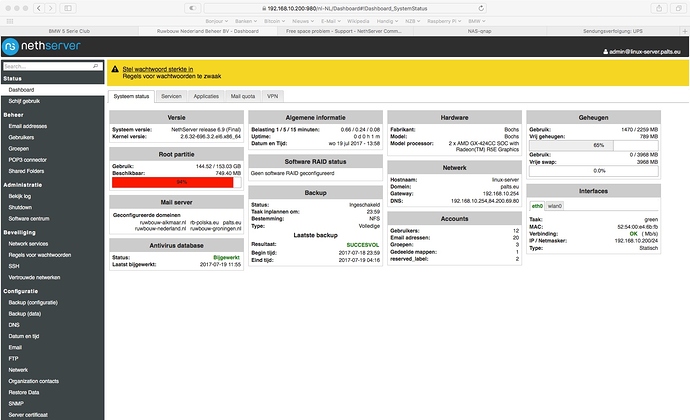 It seams that /var/lib/nethserver is taking a lot of space. It only runs as mailserver as a VM machine.
Is it possible that there are to Manny e-mails on the machine?