Even though there are more important issues these days, I would still ask for duplicity
Since I have activated duplicity, the swap is saturated. from command I have retrieved files, but from web admin the folders are not displayed.
On another server works perfectly.
is it just a ram problem? 64Gb ???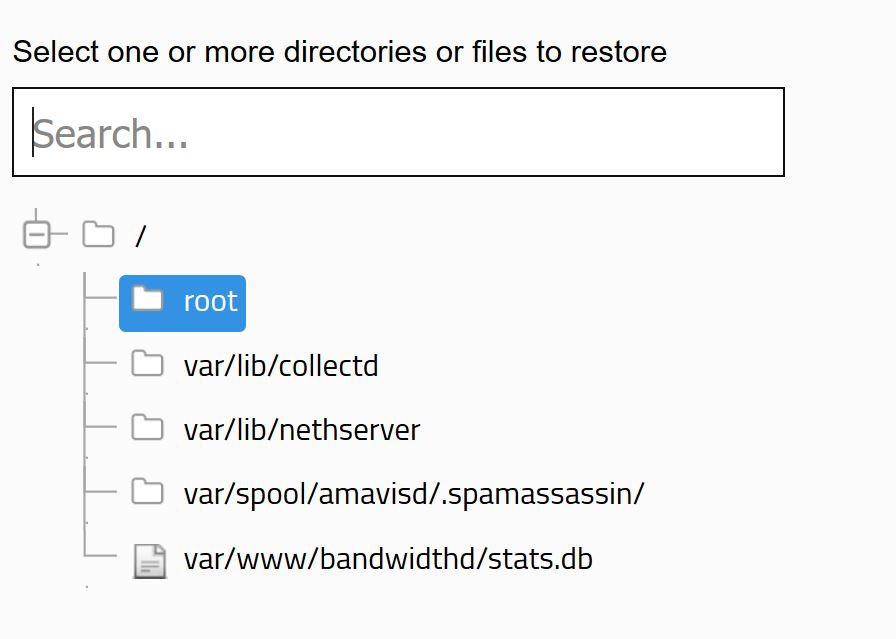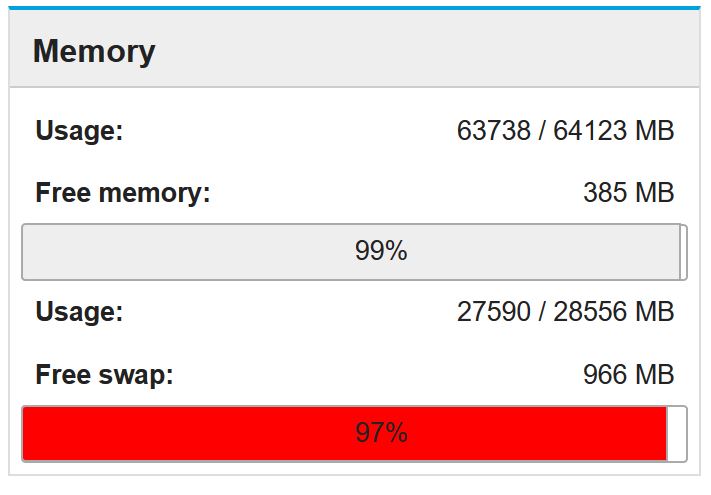 ===== Report for data backup =====

Backup started at 2017-09-17 09:00:01
Pre backup scripts status: SUCCESS
Post backup scripts status: SUCCESS
Backup status: SUCCESS
Backup ended at 2017-09-17 10:28:28
Time elapsed: 1 hours, 28 minutes, 27 seconds

Disk Usage:
      Size       Used  Available     Use%
   2.69 TB    1.28 TB    1.27 TB    47.6%



Extract from log file /var/log/backup-data.log:

2017-09-17 09:00:01 - START - Backup data started
2017-09-17 09:06:59 - STEP - pre-backup-done done
2017-09-17 10:27:11 - STEP - backup-data-duplicity done
2017-09-17 10:28:28 - SUCCESS - Backup done




Extract from log file /var/log/last-backup.log:

Reading globbing filelist /tmp/gjGnI523FN
Local and Remote metadata are synchronized, no sync needed.
Last full backup date: Sat Sep  9 23:08:02 2017
--------------[ Backup Statistics ]--------------
StartTime 1505632055.71 (Sun Sep 17 09:07:35 2017)
EndTime 1505636721.43 (Sun Sep 17 10:25:21 2017)
ElapsedTime 4665.72 (1 hour 17 minutes 45.72 seconds)
SourceFiles 2062773
SourceFileSize 1026269266401 (956 GB)
NewFiles 849
NewFileSize 13191157 (12.6 MB)
DeletedFiles 184
ChangedFiles 487
ChangedFileSize 319774875574 (298 GB)
ChangedDeltaSize 0 (0 bytes)
DeltaEntries 1520
RawDeltaSize 651520703 (621 MB)
TotalDestinationSizeChange 130372295 (124 MB)
Errors 0
-------------------------------------------------