After installing/removing a module from Software Center a button with the invite to "Reload page" appears.
The message is
The current page must be reloaded to update the navigation menu

This is a small UI tweak, I hope it helps. What do you think?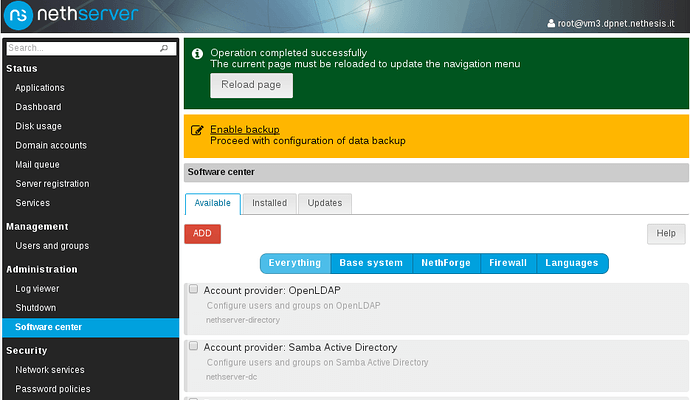 I cannot reload the page automatically because doing that would remove other notifications.
/cc @quality_team
If you want to test it, there are two packages in testing: